Afro Futuro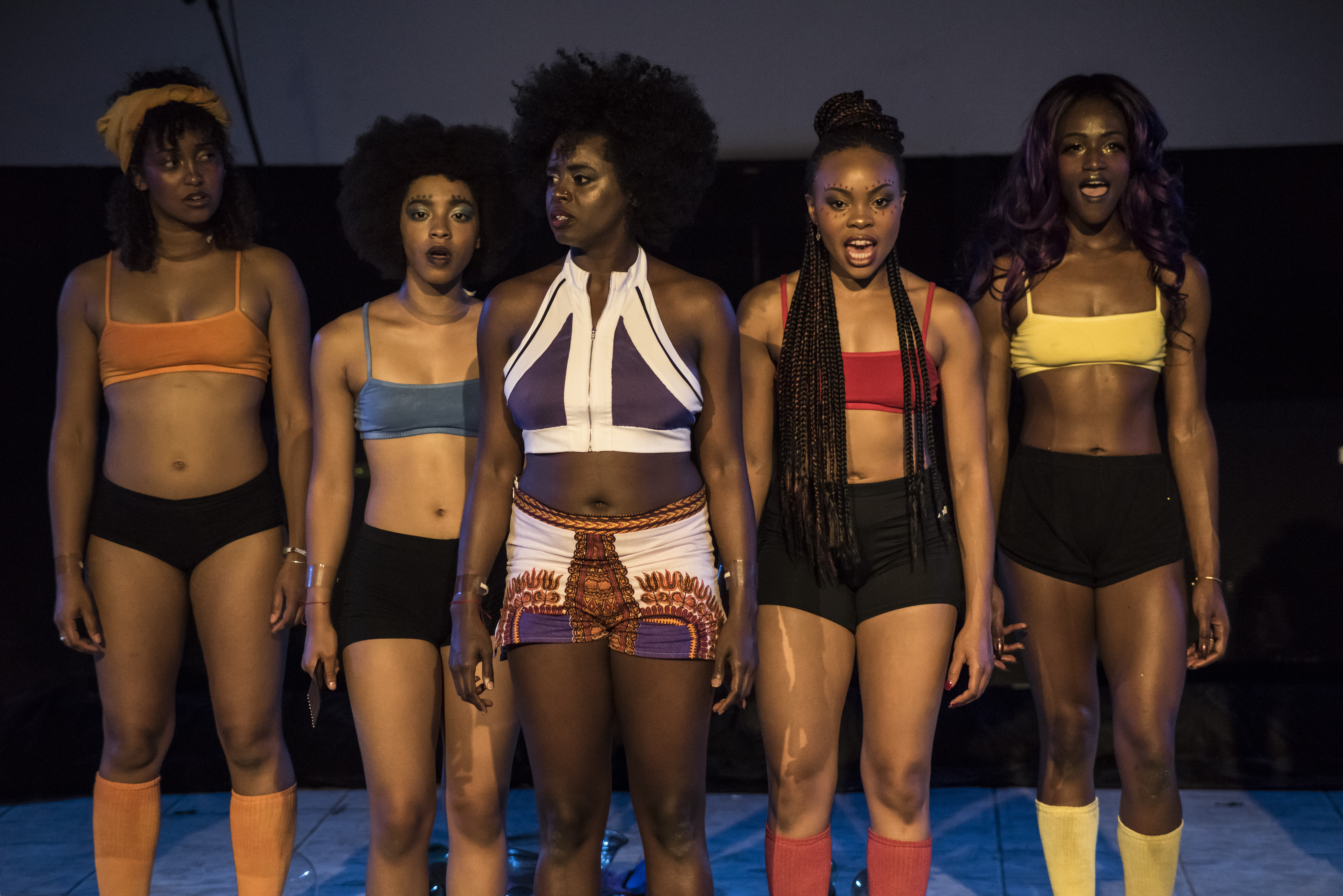 AfroFuturo is a photo, video, and live performance installation. It investigates hair as a concept of beauty and the connexions between the historical, mythological, and contemporary realities of Afro Cuban and Afro American women.
AfroFuturo merges three popular black hairstyles with visual abstractions, as an iconic way of re-establishing and reintroducing, not only the approaches to hair, but the ideas behind the looks. Each hairstyle is informed by a different shape and Orisha: the Afro/circle/Yemeja, weave/square/Oshun, and braids/triangle/Oya.
The creative team of all-women from multiple disciplines includes: Beryl Brachman, Costume Design, Tanya Orellana Set Design; Tionna Brunson & Amber Jones Music Producers; Rose Malone Lighting Designer, Elizabeth Geocaris Choreographer; Juliana Lujan Photographer; and Lydia Hicks, Videographer.
Download the Afro Futuro EPK 7.2.17
Women's rituals of Vodou and Santeria intrigue Shaina Lynn Simmons. She said black women in New Orleans and Havana have plenty in common. The CalArts Center for New Performance graduate student from New Orleans said she finds the strong cultural resistance during the African diaspora fascinating.
The actress is working on "Afro Futuro," a collaboration with Cubans that she described as "a photo, video and live performance installation that explores the mythologies and realities of black women and Afro-Cuban women." Read more here >>