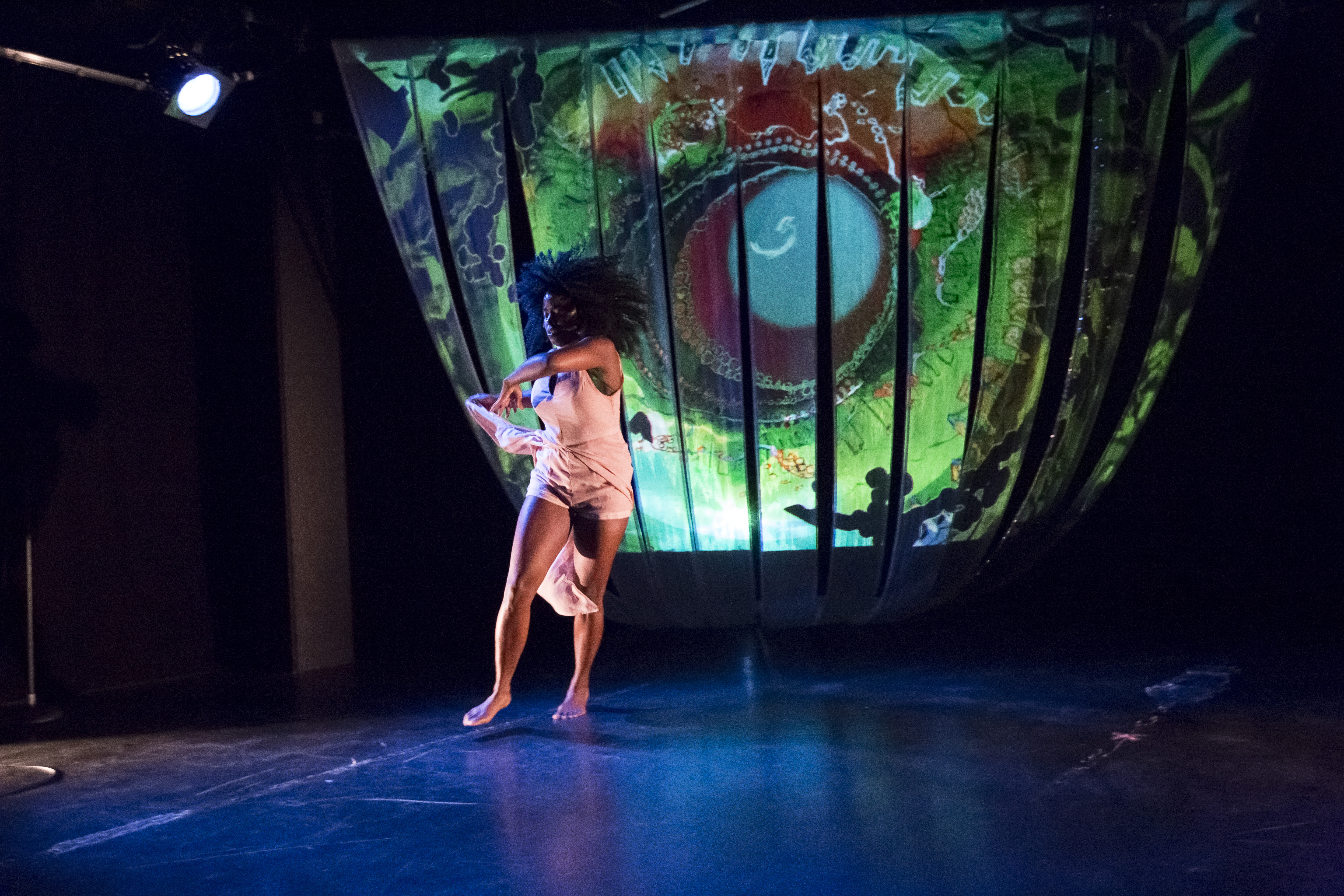 Bayou Blues dives deep into the consciousness of a black girl's pursuit to find air amidst the drowning waves
of colorism in New Orleans. Based on her true life experiences, Shaina Lynn takes the audience through the
allure culture of Mardi Gras, Bounce music and second line parades to shine light on the city's dark history
of internalized racism. With spoken word, song, dance and rap she shares her story, based on true-life
experiences. A tale of transformation and healing for all, Lynn's powerful one-woman show questions the
current impact of colonialism and race on communities of color.
Shaina Lynn was selected as the 2017 Curatorial Fellow presenting Bayou Blues at Carolina Performing
Arts' Historic Playmakers Theater in February 2017. Bayou Blues is presenting at Electric Lodge in Venice neighborhood of Los Angeles in November 2017.
-Please list designers
Designers Set design: Tanya Orellana Sound Design: Sam Sewell Animation: Ilana Kirschbaum and Julia Newhide Stylist: Rose Strasen Lighting Design: Pei-Yu Lai Drummers: Carl Pillot & James Waterman Band Director: Malachi Whitson Past Directors: Brian Carbine (Edinburgh Festival Fringe 2015), Monty Cole (UNC Chapel Hill 2017)
Written and performed by: Shaina Lynn
Download the Bayou Blues EPK here